On a beautiful sunny Autumn morning about 40 parents and kids met for a family hike to the base of the Grey Mares Tail Waterfall. Although families did not necessarily stick together, the day provided wonderful memories for all who attended.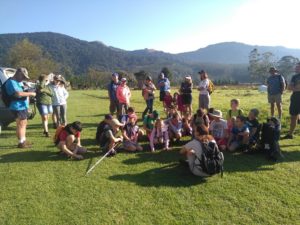 The hike started with a tough uphill through the plantations, but the energy lift was noticeable once we reached the Midlands Mistbelt Forest, and the energy lifted again once we reached the stream.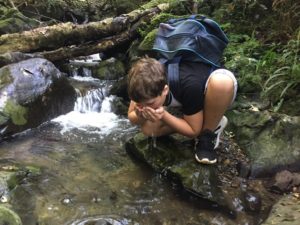 The rope section and ladder was interesting, and then after a short section of boulder hopping the picnic site was reached.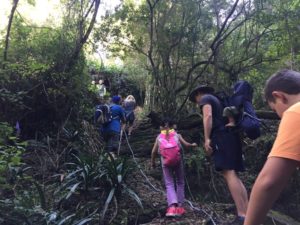 The more energetic and adventurous members of the party did some more boulder hopping and climbing to the base of the falls,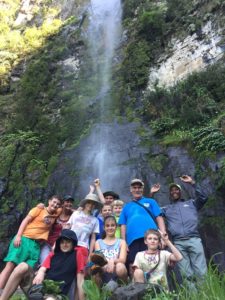 while the rest of us relaxed and enjoyed the forest atmosphere and the view of the moving falls.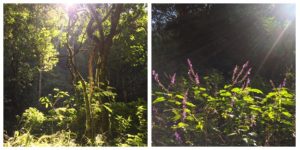 As we watched we could see why the falls was called Grey Mares Tail – the water moved back and forwards across the cliff, just like the lazy swishing of a horses tail.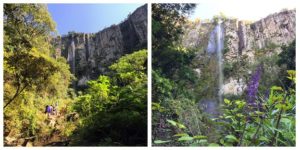 Thank you to Bundy and Wendy Shaw of Shawswood for hosting us once again. We'll be back soon!