The 1st April was a beautiful day for our KRANES bird ringing activity – the winds were at bay and the sun was shining. Karin Nelson, a qualified bird ringer was up with the sparrows to set up her nets and get started for the day (anyone who know Karin, will picture her drinking tea from a travel mug whilst munching on a rusk as the sun rises). At a more reasonable hour, an eager group of kids and organisers gathered at the Karkloof Conservation Centre. After a brief introduction about birds and what makes them so different from other animals, the teams split up and started the activities for the morning.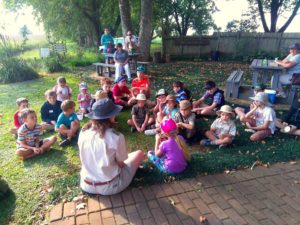 Tin cans were decorated by the children and turned into bird feeders to encourage seed-eating birds to visit their gardens.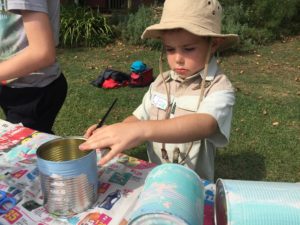 Time was spent in the bird hide learning about the patience required for birdwatching, learning to use binoculars and identifying the various water birds on the dam. We also used wax paper and soapy water to demonstrate the negative effect of pollution on water birds – this science experiment was a hit with the kids!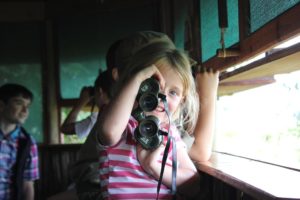 The highlight of the day was visiting Karin Nelson's bird ringing station. The participants all enjoyed watching the netted birds being extracted from the nets. The bird received its own unique ID ring which is obtained from the Animal Demographic Unit (ADU), which is the same place where the measurement data is submitted.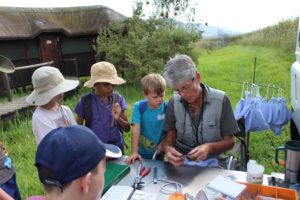 Measurements were recorded which included wing, tail and beak lengths, weight, was it male/female, juvenile/adult, and did it have a brood patch (a spot on the belly with lots of veins used when incubating eggs to keep them warm and toasty!).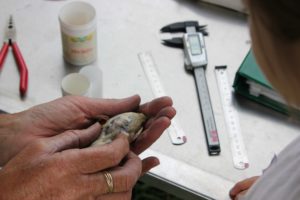 The birds were thankfully abundant that day, so each child was absolutely delighted to have the opportunity to release a bird back into the wild.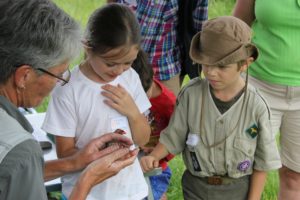 During the process, we learnt about the "ringers grip" which is the best way to hold a bird without injuring it, how the mist nets and spring traps work.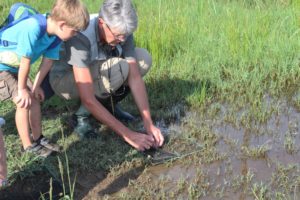 A good range of birds were captured with 65 caught in total (2 of these being re-traps). The most common being Village Weavers (24) and Red-billed Quelea (20). Others included Common Waxbill (8), African Reed Warbler (5), African Stonechat (2), Lesser Swamp Warbler (2), Levaillant's Cisticola (2), African Firefinch (1) and Sedge Warbler (1).